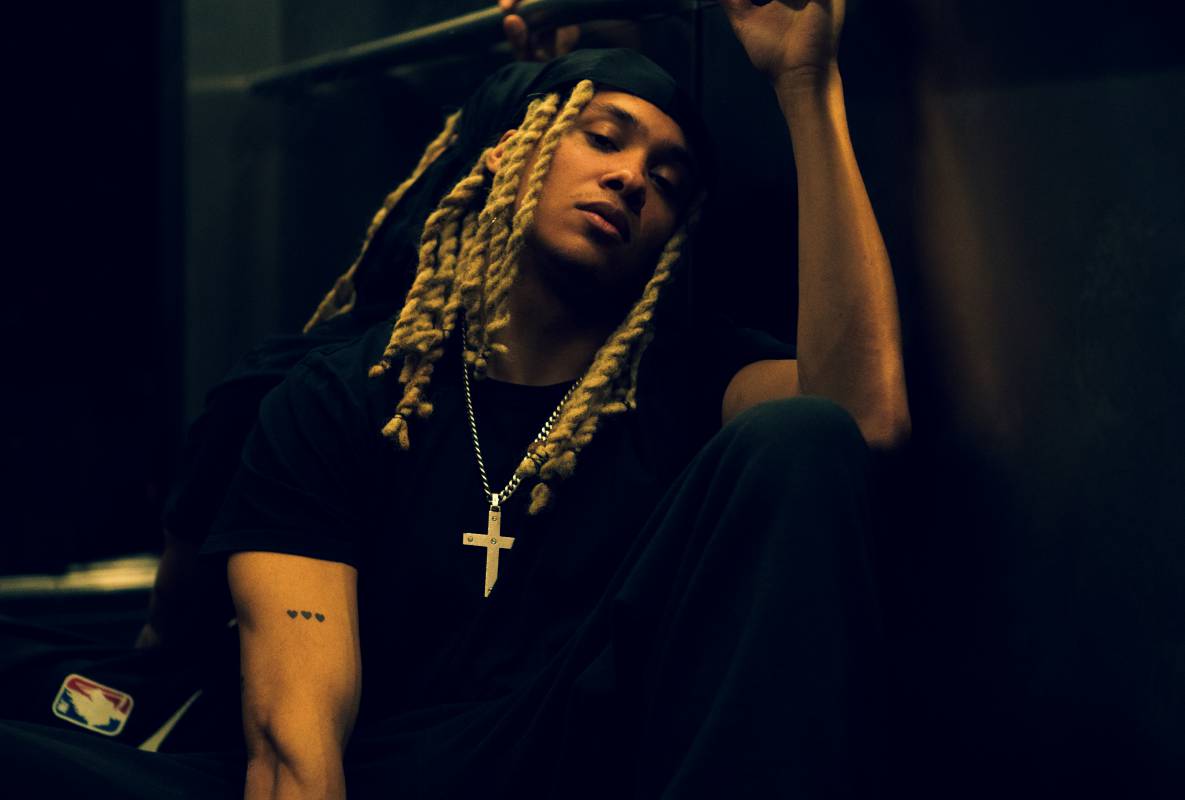 Esra Sam
Kelvyn Colt
(ger)
I am an artist with German/Nigerian roots who grew up in Wiesbaden. My music serves as a soundtrack for anyone who feels like an outsider – anywhere in the world. Borders and categories don't interest me. Most recently, I have worked with artists such as Ezhel, Gashi, and Gunna and have done campaigns with Mercedes-Benz and HUGO.
about
Regarded as "one of the most promising emerging artists" by Hypebeast and 'future of hip-hop' by Vogue Magazine. Kelvyn Colt is in the very forefront of the new wave of European hip-hop artists relevant in the international music scene.  
Being the 1st German Hip-Hop Artist to catapult from Berlin into the Global music scene, buying himself and his catalogue out of a major label deal, Colt is a standout artist on his own. Channelling his idols KidCudi and 2Pac, he represents the generation / demographic of kids that find themselves between two cultures.  
His meaningful and self-empowering lyrics, melodic driven soundscape and unique blend of musicality has helped him to build a cult following, that moshes to his turn up songs or cries to an homage to his mother. Doing so, he's created his very own community called the TBHG (Triple Black Heart Gang), that has a close emotional bond with him.  
In 2019 the artist of Nigerian / German descent started making a name for himself on the scene; touring across the Globe from Berlin, London, Paris Milan to NYC to Beijing, China - as well as he performed mid-air onboard a transatlantic flight to between Frankfurt and Austin, Texas  
With his independence, talent and knowledge extending beyond music, Kelvyn was voted by Forbes Europe 30 Under 30 in March 2020 and was on the cover of the German issue in June 2019. He is in Germany known for being a pioneer setting new standards for mainstream artists and their output.  
Kelvyn's mission is to connect like-minded people, throughout a wide variety of industries has led to collaborations with Louis Vuitton, Reebok, Mercedes-Benz EQ, StockX and Havana Club. Despite him being highly sought after by brands, the artist places purpose over profit and takes a firm political stance on several issues, that being immigration, refugees, political or the #blacklivesmatter movement.  
Colt has recently founded his own record label TBHG Records and begun an independent journey - owning all his masters. The label has partnered up with US- based Colture & Stem for WorldWide distribution.