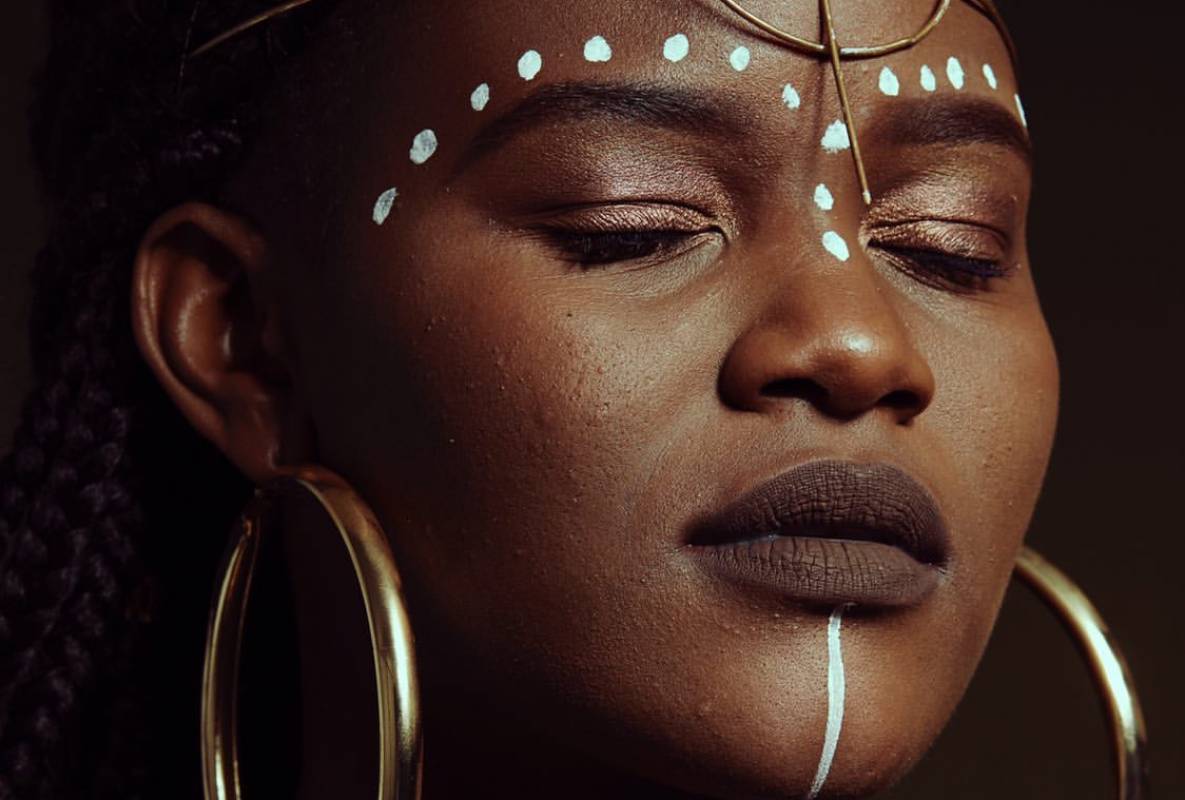 Diego Reinde
AWA Khiwe
(zwe, ger)
I am a rapper from Makokoba, the oldest township in Zimbabwe. My lyrics deal with topics such as violence against women and unwanted pregnancies. Besides English, I also use the click sounds of our national language. My official debut album will be released by Outhere Records at the end of the year.
about
Awakhiwe Sibanda, better known as Awa Khiwe is a 29 year old Hip-hop artist from Nkayi,Zimbabwe. She grew up in Nkayi and Bulawayo, she started making music in 2012 in Zimbabwe. She is known for pioneering a unique sound, a fusion of Hip Hop and her Ndebele culture. Dressed in her beautiful traditional costumes, she uniquely raps in her mother tongue Ndebele, which has a lot of click sounds. Her fast paced, energetic Ndebele and English rap tackles issues like Gender-Based Violence, child marriages, social problems in Zimbabwe, Politics and many other issues. According to a BBC article, "she is using hip-hop to improve human rights". She is a charismatic storyteller, a versatile artist who can shapeshift into any genre with her powerful sound. Awa Khiwe is nicknamed "The Village Girl" because she is the first Hip-hop artist from her village, she fought against all odds to  get into the music industry and she is unapologetic about her rural background and her culture. Her versatility and passion was also influenced by her childhood in her urban home in Makokoba, the oldest township in Bulawayo. Noisey Raps published a documentary about Awa Khiwe (Zimbabwe's Rap Queen) which won The Inspiration Award at the R.I.F.A in the U.K. In Place of War started working with Awa Khiwe in Makokoba doing tours in Zimbabwe and the U.K. She is part of the fierce all-female band(GRRRL) which perfomed at the closing ceremony of the Commonwealth Games in Australia. In 2016 Awa Khiwe moved to Germany where she was signed by Outhere records, she has also perfomed in Germany, Belgium, Poland, Switzerland, and Netherlands. She is currently working with Producer Ghanaian Stallion and Outhere Records. 
genre: Rap , Hip Hop
setup: outhere records
Searching: I am looking for Management, someone who has an interest in Zimbabwean music and my brand, preferably someone who has an interest in the African market. I am also looking for Bookers in Europe, Africa and other parts of the world.
Contact: LinkedIn or Website